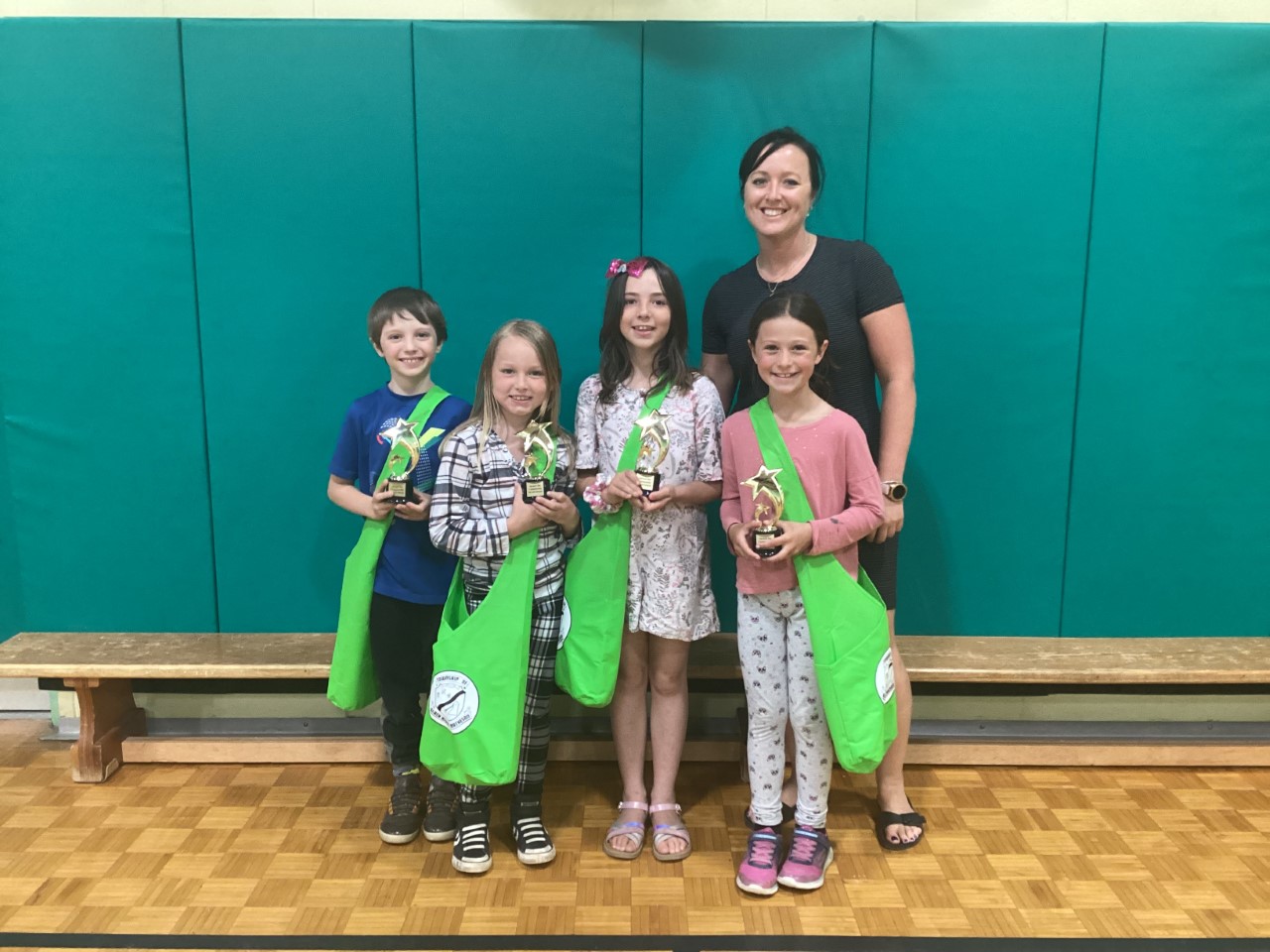 Miss Jessup's Grade 3 Immersion class at Joseph H Kennedy Public School were selected as the winners of the photo contest for participating in the BRM Spring Clean Program!  They are pictured here with their BRM Swag Bags and trophies.  
Thank you to everyone who participated in helping to keep our community clean and tidy!
Left to Right: Brody Gibson, Stevie Lee, Alexis Kennedy, Lily Dussault, and teacher Miss Christina Jessup.
Subscribe to Our News
Stay up to date on the Township's activities, events, programs and operations by subscribing to our News.