Recycling Flyer - Township of BRM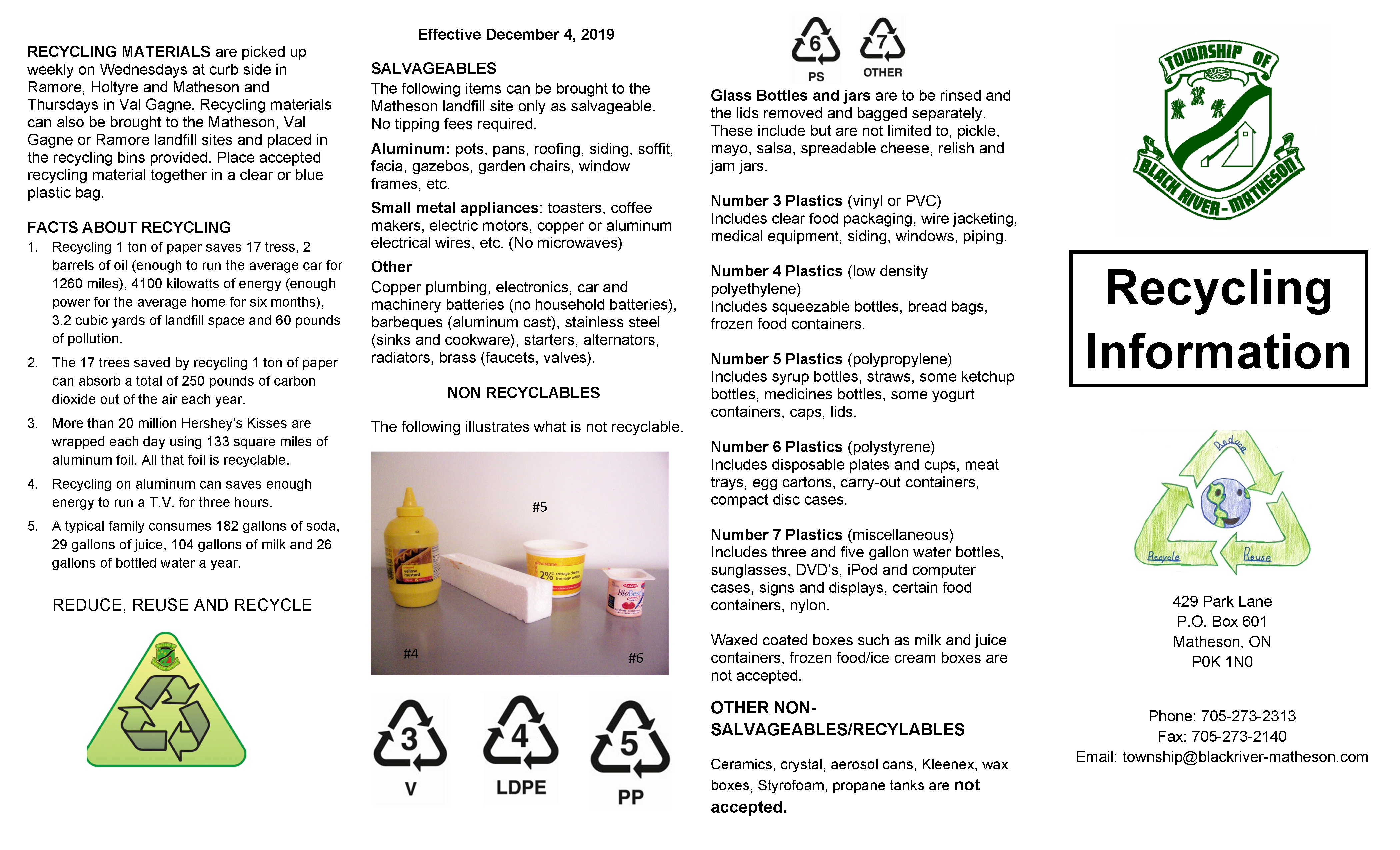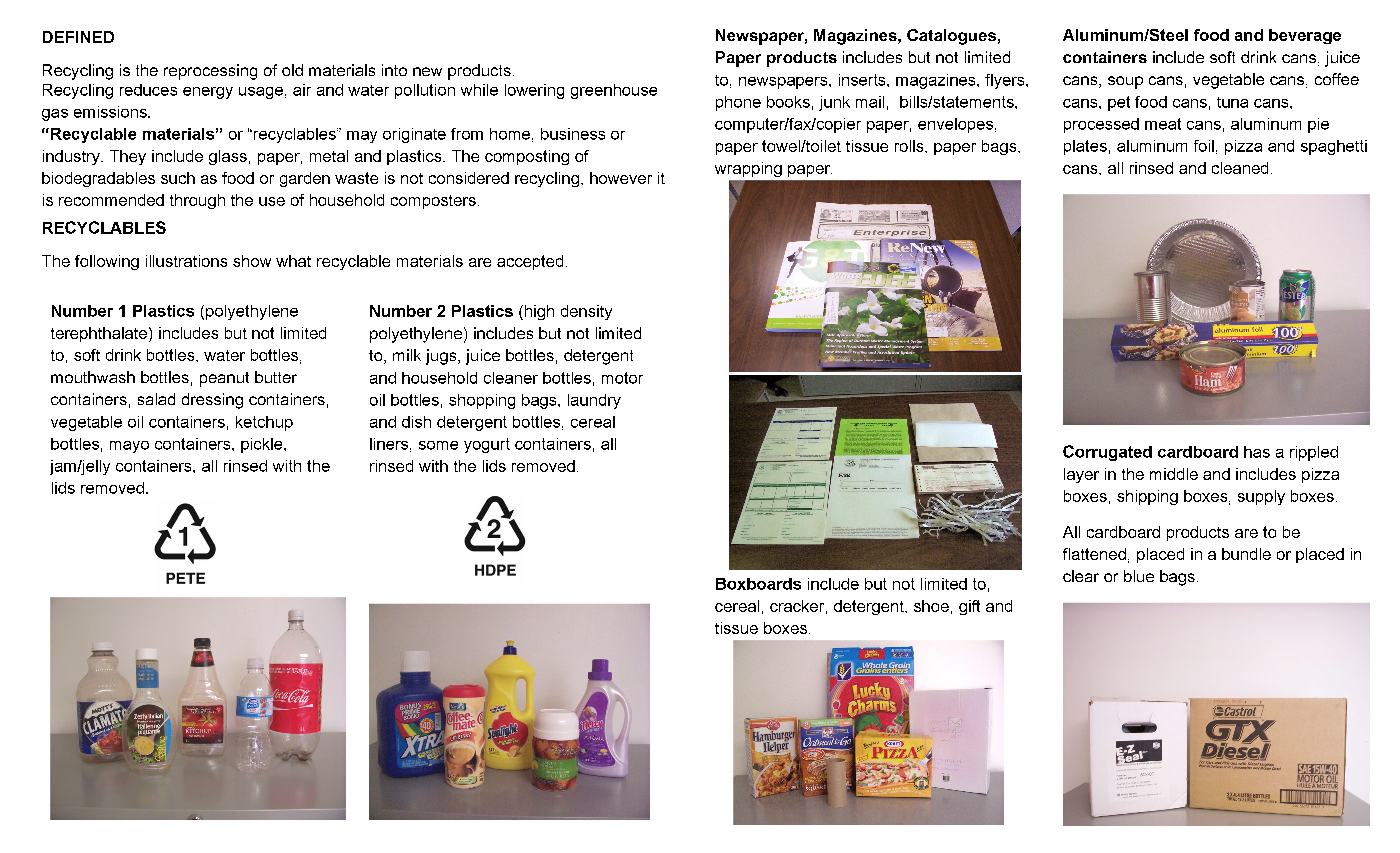 Town Garbage & Recycling Pickup
At curb side by 6:30 a.m.
No more than four (4) lifts (max 48lbs/per bag)
All garbage bags must be placed in receptacles
Recyclables
The following recyclables are accepted: 
Note: All plastics must be rinsed and have their lids removed
Number 1 Plastics
Number 2 Plastics
Newspaper, magazines, catalogues, and paper products
Corrugated cardboard (All cardboard products are to be flattened, placed in a bundle, or placed in clear or blue bags.)
Aluminum/steel food and beverage containers
Glass Bottles and Jars
Non-Recyclables
The following is not recyclable:​
Number 3 Plastics
Number 4 Plastics
Number 5 Plastics
Number 6 Plastics
Number 7 Plastics
Wax Coated Boxes 
Landfill
Locations and hours of operations available on the landfill page
Contact
Chris Wray, CAO (705) 273-2313 Ext. 321
Subscribe to Our News
Stay up to date on the Township's activities, events, programs and operations by subscribing to our News.