National Day for Truth and Reconciliation (Orange Shirt Day)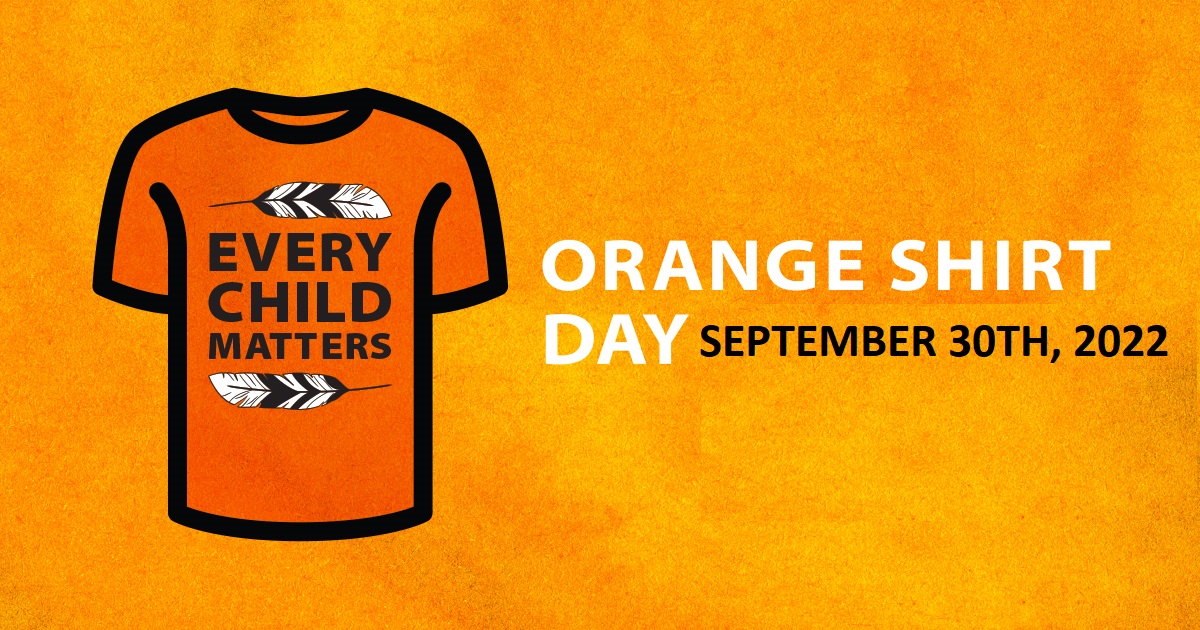 National Day for Truth and Reconciliation
Each year, September 30 marks the National Day for Truth and Reconciliation.
The day honours the children who never returned home and Survivors of residential schools, as well as their families and communities. Public commemoration of the tragic and painful history and ongoing impacts of residential schools is a vital component of the reconciliation process.
This federal statutory holiday was created through legislative amendments made by Parliament.
Wear orange
Both the National Day for Truth and Reconciliation and Orange Shirt Day take place on September 30.
Orange Shirt Day is an Indigenous-led grassroots commemorative day intended to raise awareness of the individual, family and community inter-generational impacts of residential schools, and to promote the concept of "Every Child Matters".  The orange shirt is a symbol of the stripping away of culture, freedom and self-esteem experienced by Indigenous children over generations.
On September 30, we encourage all Canadians to wear orange to honour the thousands of Survivors of residential schools.
More Information on Canada website!
https://www.canada.ca/en/canadian-heritage/campaigns/national-day-truth-reconciliation.html
Subscribe to Our News
Stay up to date on the Township's activities, events, programs and operations by subscribing to our News.