Medical and Health Services
Bingham Memorial Hospital
Bingham Memorial Hospital, one of three hospitals in the MICs group (Matheson, Iroquois Falls and Cochrane) of hospitals, situated in the Town of Matheson, services all of our communities in the Black River-Matheson Township. The Bingham Memorial Hospital provides emergency care, eleven active care beds, a palliative care facility along with six chronic and twenty extended care beds provided via a related facility, the Rosedale Center. The hospital also provides for administration of chemotherapy, video consultation with specialists via the North Network and hosts visiting specialists in obstetrics, gynecology, surgery, internal medicine, urology, orthopedic and gastroenterology. A tertiary care hospital is located in Timmins. The hospital also contains a satellite office of the Porcupine Health Unit. Two excellent doctors provide a wide variety of medical services to the population. Land ambulances staffed by paramedics are on site. Air ambulance services are available when needed. The hospital has on-site laboratory, radiology and physiotherapy departments.

Reception:                      (705) 273-2424
Doctor's Clinics:              (705) 273-2333                             
Ambulance/Emergency: (705) 273-4357

For more information please visit - Bingham Memorial Hospital - MICS Group.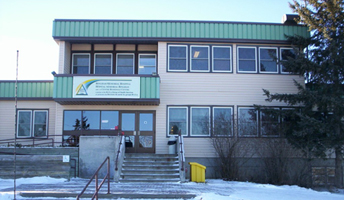 Subscribe to Our News
Stay up to date on the Township's activities, events, programs and operations by subscribing to our News.